Brockham Facts
Brockham lies at the foot of the North Downs, between Dorking and Reigate in Surrey, and takes its name from Brockham Village, the nearest settlement. Brockham lies on the River Mole and, with a population of over 2,500 people it is somewhat larger than the neighbouring village of Betchworth. Brockham, meaning "settlement near the brook", was a substantial village even in the fifteenth century. Today, the oldest parts of the village are centred upon the village Green (said to be the most-photographed village cricket ground in Britain) and include the public houses, the church (1847) and a village pump from which the village drew their supplies.
It is interesting that nearby Betchworth is both older and smaller than Brockham. Betchworth was where the gentry built their houses and, not wishing their servants to live too close, encouraged them to live in Brockham. Today Brockham is famous for its magnificent bonfire which is held on the village green every November and is a popular celebration in the district. Brockham recently entered and won the "best kept large village" competition in Surrey.
Both Betchworth and Brockham owe their locations mainly due to the good agricultural land around the river Mole. The main industrial activities were chalk quarrying and lime burning which were carried on at the two great quarries of Brockham and Betchworth. Betchworth quarry has only recently stopped production, but Brockham quarry closed for forty years, is now the site of the museum.
Brockham Green is a district formed from Betchworth, and made into an ecclesiastical parish in 1848. The village, clustered round the green, about 1½ miles west of Betchworth village, is picturesque and flourishing. The church, built on land given by Mr. Hope of Deepdene, is of 13th-century style, of stone, with a central tower and spire.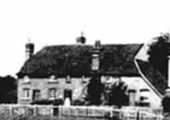 A Brief History Of The Development of Brockham
Brockham was originally named 'Brook Ham' from the establishment of a small hamlet on the River Mole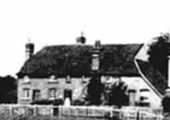 Census
reproduced with the kind permission of Jane LeCluse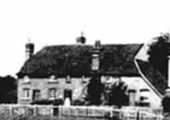 Interesting Documents
reproduced with the kind permission of Tony Hines